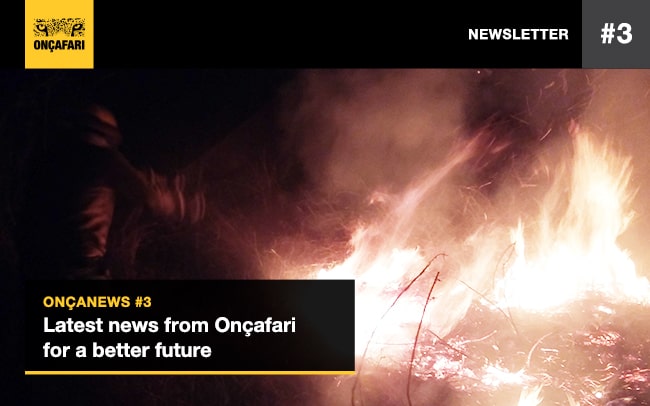 Hello,
In the third edition of OnçaNews, our monthly newsletter about everything that happens in the world of Onçafari, it's our responsibility to draw attention to the wildfires that are consuming different areas of Pantanal. After all, during this year only, more than 26,5% of the biome has already been affected by fires and, although our own area of operation with "Refúgio Ecológico Caiman" has not been affected yet , it's important to note that several parts of the region are now experiencing the most critical scenario of the last decades.
A situation like this, unfortunately, puts all of our fauna and flora at risk – along with the work of many organizations. Last year, one of these fires devasted 60% of the area in which we operate – which is equivalent to 35,000 soccer fields. Back there, we could count on your help to share alerts about what was happening and to recover what was lost. Now, shall we collaborate together with the institutions that are being affected by the fires at the forefront of this fight to save the biome and the animals?
Check out now more information on the subject and keep being part of this cause. Below, you can also read about everything that happened in the last month at Onçafari: awards, new partnerships and, also, the discovery of new moms among our jaguars.
FIRES IN PANTANAL
Help organizations fighting to reduce damage
You can collaborate with organizations on the front lines against the fire by sharing their profiles on social media or contributing financially. It's extremely important to stay united in this moment, doing our best to have more chances for the biome to regenerate in the future. The organizations are: "Instituto SOS Pantanal", "Instituto Arara Azul", "Instituto Acaia Pantanal" and "Instituto Homem Pantaneiro" (IHP). Click on the buttons below to learn more about what they are doing and how to help.

THE OSCARS OF THE ENVIRONMENT
Onçafari is finalist in the fauna category
The "LatinoAmérica Verde" Awards are also known as The Oscars of the environment. That's why we announce, with great joy, that we were finalists in the Fauna category, ranking second place among approximately 2,500 competitors. A recognition like this is an extreme honor for us, as we are always working towards the conservation with the commitment of those who really care about the environment and our future as a world. As you are always by our side, we can only say thank you for your support.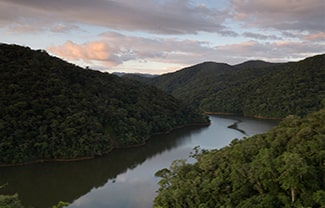 ONÇA PARTNERS
Joining Legado das Águas in behalf of the Atlantic Forest
With 31,000 hectares of native forest in the Vale do Ribeira, in São Paulo, Legado das Águas has just become our new partner in favor of the Atlantic Forest. In this first moment of partnership, we will develop the front "Science" by installing 20 monitoring cameras from our partner Bushnell – provided by our also partner LogNature – to monitor and evaluate both the behavior of the region's wild cats, such as the puma and the jaguar, and their health status. From this initiative, in the future we will be able to make assertive choices for local conservation and even promote ecotourism in the reserve - which will guarantee an even more complete conservation process. To learn more about this partnership that promises a lot, click on the button below.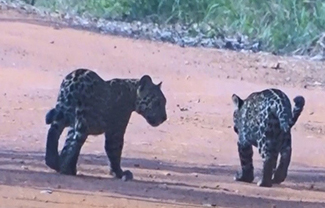 MAKING HISTORY
There are new moms among our jaguars
Isa, Fera, Flor, Natureza, Pirilampa, Maria Bonita, Leen and Tchura: these are the jaguars we recently discovered that became mothers in the "Refúgio Ecológico Caiman" region – with good clues of Gatuna and Manduvi probably joining this group very soon. This moment is usually a moment of great joy for us, when we can see our jaguars following the natural path of their lives. And if we go beyond the jaguars, we can also add Nhorinhá to the group of new wild mommies, one of the maned wolves monitored at "Pousada Trijunção" and who recently appeared with two puppies. Click on the button below to know more details about these stories on our blog.