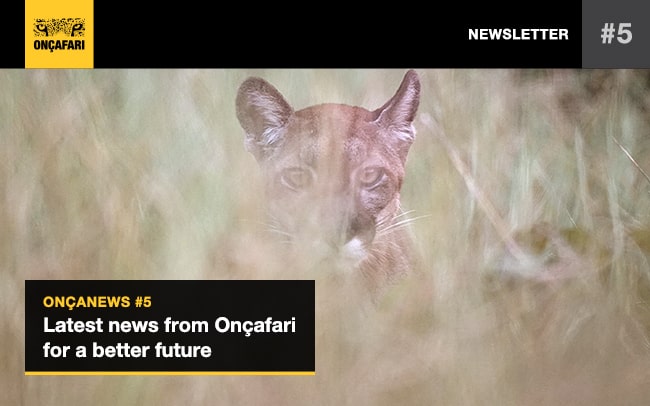 Hello,
We have reached the end of 2020. A year full of difficulties and worries, but also a year in which we could not leave hope aside. Therefore, the last OnçaNews of the year is fulfilled with news that both gave Onçafari - and conservation itself - more awareness as well as showed that the future is full of achievements.
From our crowdfunding campaign in behalf of Cacau, which ends on December 18th, to the new achievements for the reintroduction of the maned wolves rescued back in June, there are many good news that fill us with enthusiasm to keep on working for nature.
May we remain united and in action for everything that we believe in 2021.
Best regards and happy holidays!
Mario Haberfeld
Onçafari's Founder

THE WILD TO THE WILD
The campaign for Cacau's reintroduction goes until December 18th
For all of you that are still interested in collaborating with Cacau, the first puma going through our reintroduction process, you still have time: click on the button below and participate on the crowdfunding campaign created especially for Cacau's return to nature.

ONÇAFARI TO THE WORLD
Land Rover gave awareness to Onçafari at Rally dos Sertões
Recently, Land Rover established the purpose of "Defending Our Roots" (in Portuguese, "Defender Nossas Raízes") with the New Defender – a car that is also an icon around the world. When the brand talks about our roots, it also means Brazilian roots and, consequently, Onçafari itself. That's why, when the brand executives decided that the New Defender should participate in the Rally dos Sertões, the team that would go in the adventure received the name of "Onçafari Land Rover's Team" - everything to give more awareness to our conservation purposes. Isn't it awesome?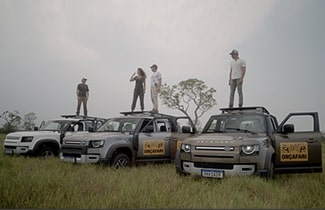 ONÇAFARI & JAGUAR LAND ROVER
We received distinguished visitors to "Defend Our Roots"
Also as a part of "Defending Our Roots" (in Portuguese, "Defender Nossas Raízes"), in november we received a visit from Frederic Drouin, president of Jaguar Land Rover Latin America, the actor Cauã Reymond and the singer Paula Fernandes, both Land Rover ambassadors. Click below to see how it was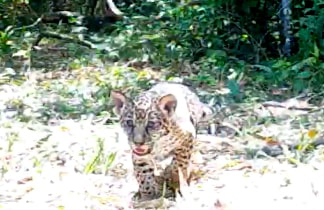 FRUITS OF REINTRODUCTION
Jatobazinho became a father
Remember Jatobazinho, the jaguar that we rehabilitated in 2018 and then went to live in northern Argentina to repopulate the region where jaguars were previously extinct? His mission is being a success and his first cubs have just been born. Click below and check more details of another successful reintroduction that is already producing fruits.

RESCUED MANED WOLVES
Two cubs return to our base in the Cerrado
Araticum and Mangaba are two of the maned wolf cubs that have now returned to the Pousada Trijunção, where our base in the Cerrado is located, and are already starting their reintroduction process. The other three rescued maned wolves – Pequi, Baru and Seriguela – are also about to start their processes to return to nature, but they will do it in other places so that we can increase the number of maned wolves in different territories. After such a troubled year, news like that give us more hope for 2021. May the maned wolves have a long life!
R. Ferreira de Araújo, 221 - Pinheiros, São Paulo - SP, 05428-000