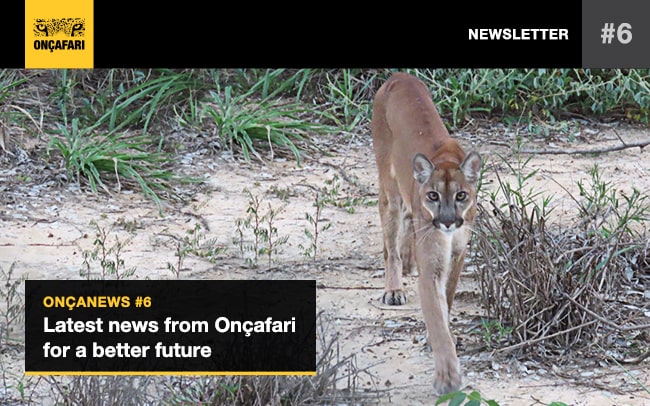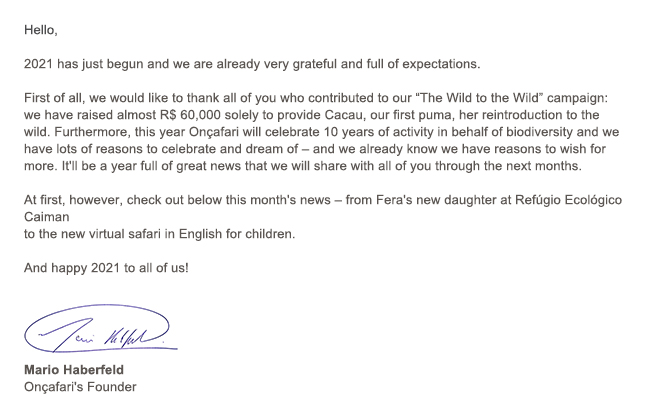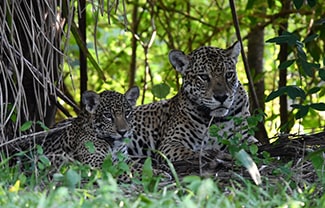 HAPPENING NOW AT ONÇAFARI
New cub in the area
Recently Fera, one of the first jaguars reintroduced by Onçafari, gave birth to another female cub that, after being born, was named Turi by a dear friend and supporter who adopted her. Now both Fera and Turi are always together and were already seen in the first safaris of the year. On the buttons below you can either meet the new member of Onçafari or learn more about how to "adopt" one of our jaguars.

TALKING ABOUT ONÇAFARI
Mario Haberfeld at Bionote podcast
Made for nature lovers, Bionote's podcast was created by Log Nature, the company responsible for providing Onçafari's famous camera traps. In a communication channel like that – in which nature is the main topic –, of course Mario Haberfeld could not be left aside. Click on the button below to learn more about Onçafari's history in a chat between our founder and Juliana Kleinsorge, Log Nature's CEO.
ONÇAFARI KIDS
Go on a virtual safari with your children — and in English
For kids living outside Brazil and/or for those who do not speak Portuguese, this is an opportunity to learn more about jaguars: we have prepared a safari all in English in partnership with travel company "Travel Gallery", from England. Click on the button below to see it and enjoy our new content.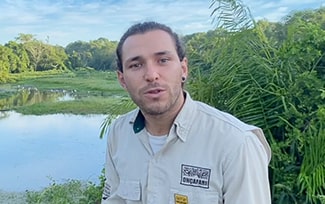 R. Ferreira de Araújo, 221 - Pinheiros, São Paulo - SP, 05428-000