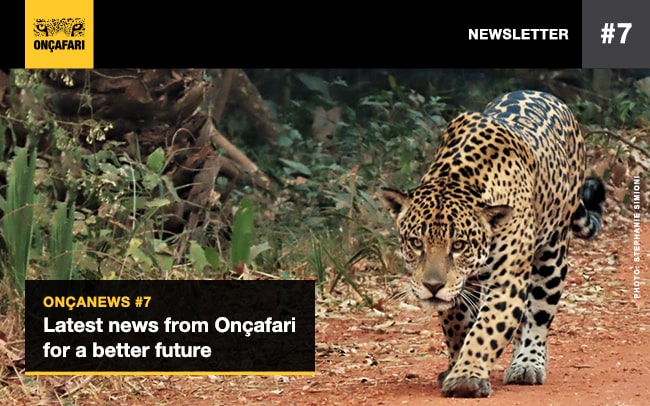 Hello,
We're already in March and we have a lot of news to share with you – which means that we continue in full swing to give our jaguars, maned wolves and other species of the Brazilian fauna all attention and monitoring they deserve.
From new cubs in the area to the new biologists who joined our team, including the accountability of "The Wild to The Wild" campaign for the reintroduction of Cacau, check out now everything that happened during the last month at Onçafari and stay by our side for the conservation of biodiversity.
Best regards,
Mario Haberfeld
Onçafari's Founder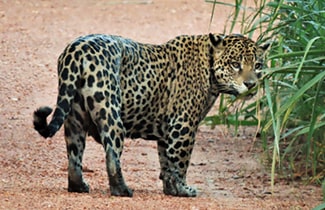 HAPPENING NOW AT ONÇAFARI
Radio-collar monitoring indicates new mom in the area
The radio-collar with GPS used in one of our jaguars recently notified several indications of a new maternity among our population. First, we noticed that Nusa, who will be eight years old next month, has spent the last month almost exclusively in a den. Later, we saw it with apparent mammary glands, which indicates milk production. You know where we're going, right? We're already looking forward to see Nusa next to one or more cubs!
THE WILD TO THE WILD
Check how the campaign for the reintroduction of Cacau went
549 collaborators and almost 60 thousand Reais raised: our annual crowdfunding campaign for 2021 was a success and now we'll be able to cover a series of Cacau's needs – she'll even have a radio-collar with GPS for her future release into nature. Cool, right? Read more about the importance of this campaign and how you can always make a difference by our side.

ONÇAFARI SOCIAL
Helping the community also in difficult times
Alongside the Caiman Ecological Refuge, Bank of America and the Intercultural Diversity Research Institute (IPEDI), in 2020 Onçafari was able to donate more than 145 thousand Reais in basic resources to institutions from the Pantanal's region, managing to help more than two thousand people during the coronavirus pandemic. Check out more about what we did and the entities we helped on the button below.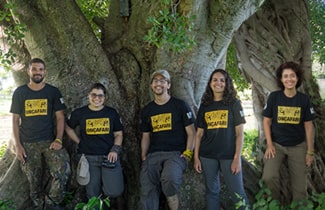 ONÇAFARI'S TEAM
New biologists are now by our side
Species monitoring, data collection, safaris and many other activities are part of the daily lives of those who work at Onçafari. That's why our five new biologists underwent an intense training in February and, from now on, will get their hands dirty in three of our locations, two in the Pantanal (Refúgio Ecológico Caiman and Refúgio da Ilha) and one in the Cerrado (Pousada Trijunção). Can you imagine how they must be feeling right now? Excited, to say the least. Check out our LinkedIn to learn more about working at Onçafari.
BEYOND JAGUARS AND MANED WOLVES
Did you know that we also monitor other species?
That's right, like these "jaritatacas" that were spotted at the Pousada Trijunção, where we work in the Cerrado. These "jaritatacas" are from the same family of the North American skunk, so you can already imagine, right? They also release an equally unpleasant smell when they feel threatened.
Keep reading our newsletters to learn more curiosities about all the species we monitor here at Onçafari: our locations are in the Pantanal, the Cerrado, the Amazon rainforest and the Atlantic Forest and, with us, the fauna is always under observation.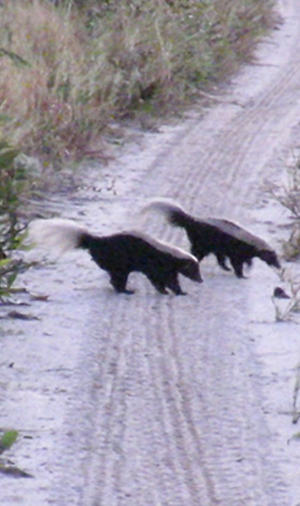 R. Ferreira de Araújo, 221 - Pinheiros, São Paulo - SP, 05428-000